Tue Jul 7, 2020, 06:11 PM
Celerity (12,814 posts)
Kanye West 2020? That's Quite Enough, America.
What if we could create an America where Kanye West would never think of running for President?
https://thebanter.substack.com/p/kanye-west-2020-thats-quite-enough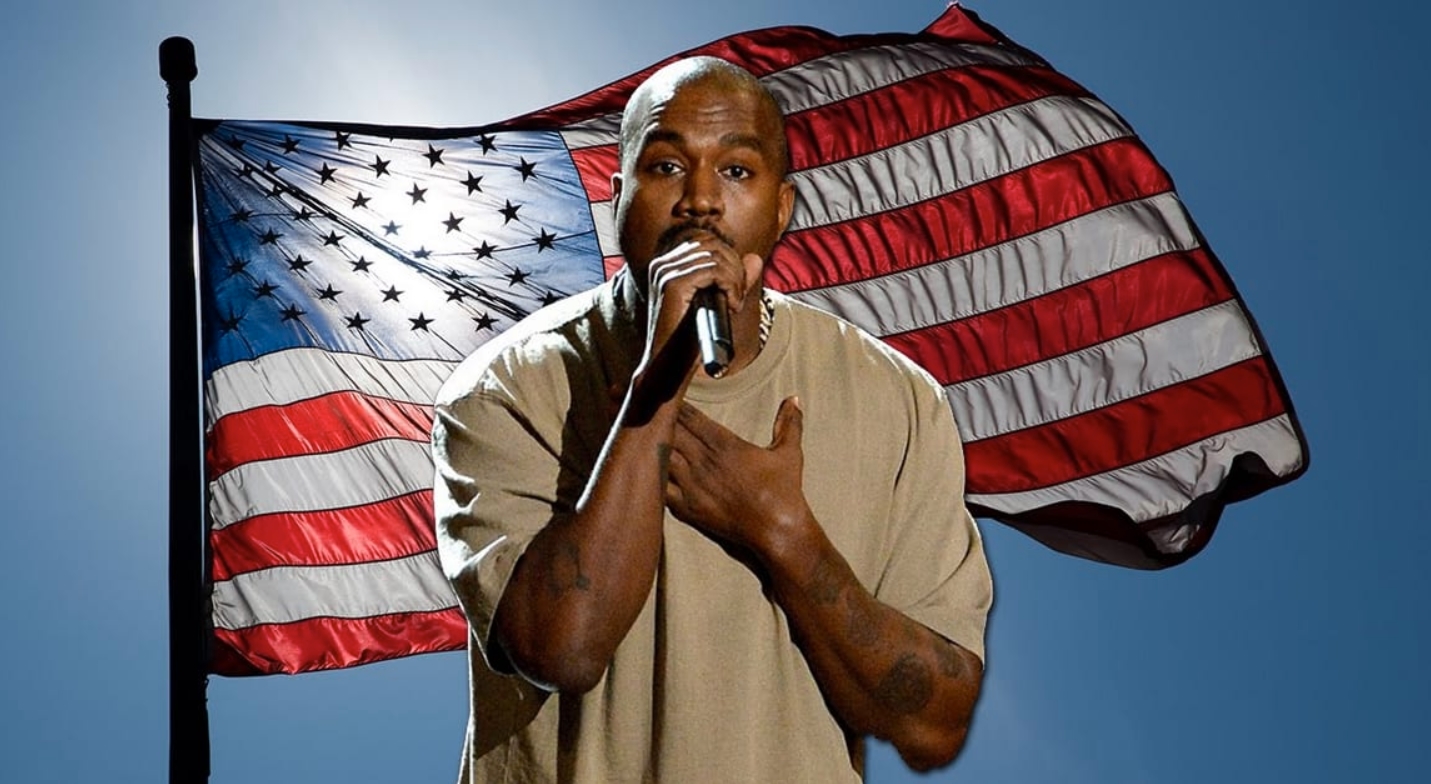 When I read the news that rapper and former Trump supporter Kanye West had thrown his hat into the 2020 presidential race on Sunday, I barely batted an eyelid. "Did you hear that Kanye is running for president?" I asked my wife. "Yeah, I read that. What would you like for desert?" she replied. And that was that. No further discussion, no remarks on how insane it is that a mentally unstable narcissist has decided to run for President of The United States based on his experience as a rap artist. We are living in a global pandemic under the leadership of a fake billionaire reality TV star who believes ingesting bleach is a viable way to treat the Coronavirus. Kanye West for President? Whatever. This is 2020, and barring a real life alien invasion and the enslavement of humanity, very little is now shocking.
[Note: the Pentagon did actually release bonafide footage of Unidentified Flying Objects in late April of this year….].
Kanye Is Not Serious
Physicists
may well confirm
suspicions that we are actually characters in a giant simulation, and the creators of that simulation are now trolling us for their own enjoyment. First, they gave us Donald Trump, then a global pandemic, and now Kanye West as the latest disruptor sent to destabilize the planet at a time when it least needs it. The creators of our reality really do have a very spiteful sense of humor. Mercifully, Kanye West's ludicrous presidential bid (backed by fellow egomaniac Elon Musk it should be noted) is unlikely to go anywhere. West might have a lot of followers on Twitter, but most of them are there for his music, not his truly bonkers views on politics. West, it must be remembered, backed Donald Trump because of his "
Dragon energy
" and believes slavery was a "choice". "When you hear about slavery for 400 years — for 400 years? That sounds like a choice" West said in an interview with TMZ two years ago. "You was there for 400 years and it's all of y'all?" Presumably Native Americans chose to be wiped out by European settlers too, inviting disease, war and famine on themselves because they didn't have the right "winning" mindset. Either way, West certainly won't be able to count on the African American vote in his bid for the presidency.
"I am a Black gay man who was raised in Texas by a grandmother who was born 46 years before the Voting Rights Act became law,"
wrote Michael Crawford
in The Independent this week. "She stressed the importance of voting just as she extolled the importance of going to church every Sunday. She experienced life before and after African-Americans could vote and the election of Barack Obama as our first non-white president. She passed away in 2013, three years before Trump launched his campaign with racist dog whistles louder than any candidate since Ronald Reagan popularized the slur "welfare queen."" "Black people know better than anyone else the clear and present danger Trump is to the country. That's why in 2016, 89 percent of us voted for Hillary Clinton." So no, Kanye isn't going to "split the vote" and help Trump get re-elected. He hasn't even registered with the Federal Election Commission, collected any signatures to get on the ballot or drafted a public campaign platform, so it isn't clear West is actually serious about running. The election is four months away and West has
already missed the deadline
to run as an independent candidate in several states, making it about as serious as Trump's non-existent Obamacare alternative. Kanye is basically about to spend a lot of time and money humiliating himself in a pointless vanity project. Which is of course, perfectly on brand.
Enough Of The Clown Show
The planet is facing a severe ecological crisis, a global economic meltdown, and one of the deadliest pandemics in modern history. These are issues we cannot focus on because we have a madman running the country who is incapable of controlling himself or taking anything other than his own interests seriously. Instead of cooperating with other nations and creating a global response to the pandemic, Trump has engaged in "America First" like behavior and made the US the pariah of the international community. Domestically, Trump has opened up a doorway for the most deranged, hateful members of society to enter into the mainstream, and made it far easier for bored rich narcissists to take their shot at the big time. Kanye clearly believes that if Donald Trump can become president, then so too can he. And in fairness to him, he is no less qualified to lead the country than Trump is. By electing Joe Biden in November and flipping the Senate — an increasingly likely scenario — America will have two good years to restore a sense of order, get the Coronavirus under control, and re-engage with the outside world.
Politics under Trump has been turned into a tawdry reality TV show that makes Jersey Shore look like first-rate theater. Without sane leadership and a return to the calmness of the Obama era, there will be more pandemic failures, more economic pain, and more Kanye Wests hurling themselves into frontline politics around the country. West's announcement that he is running for president was about as ill timed as it possibly could be. The public is clamoring for stability, and they are reacting to West — who has an
unfortunate history
of mental illness and severe delusions of grandeur accordingly. Outside of his wife Kim Kardashian and fellow delusional narcissist billionaire Elon Musk, no one is paying any serious attention. Instead, they are focusing on the newly reported fact that his "Yeezy" brand
took millions of dollars
in PPP loans. Not exactly the best way to kick off a campaign. By voting for Joe Biden and Senate Democrats in November we have a chance to dramatically change the political and social climate in America. There is no need to "Make America Great Again", send people to Mars, or "win" at everything. If America became a place where Kanye West would never think of running for President, that would be enough.
Link to tweet
4 replies, 595 views
Replies to this discussion thread
| | | | |
| --- | --- | --- | --- |
| 4 replies | Author | Time | Post |
| Kanye West 2020? That's Quite Enough, America. (Original post) | Celerity | Jul 7 | OP |
| | TEB | Jul 7 | #1 |
| | tanyev | Jul 7 | #2 |
| | Binkie The Clown | Jul 7 | #3 |
| | TheBlackAdder | Jul 7 | #4 |
---
Response to Celerity (Original post)
Tue Jul 7, 2020, 06:22 PM
TEB (6,849 posts)
1. If you need any Kanye 2020 signs for the front yard
Let me know I know a guy who knows a guy.
---
Response to Celerity (Original post)
Tue Jul 7, 2020, 06:24 PM
tanyev (31,452 posts)
2. Saw an ad for this shirt today. Seriously thinking about getting one.
---
Response to Celerity (Original post)
Tue Jul 7, 2020, 07:31 PM
Binkie The Clown (5,705 posts)
3. I'd sooner vote for.....
---
Response to Celerity (Original post)
Tue Jul 7, 2020, 07:56 PM
TheBlackAdder (16,845 posts)
4. Just piss him off: Ask Kimye if he got permission from Kim first!